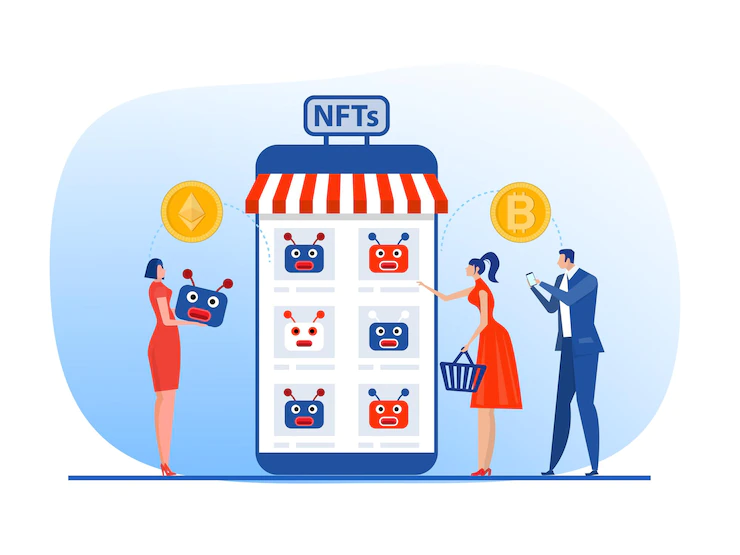 A non-fungible token (NFT)
In a very simple word, NFT is any digital thing you can offer to sell or you can buy from someone who is offering. Only the difference is that this transaction of buying/selling NFTs is not a normal transaction we do in day-to-day life. This involves a cryptocurrency and using that only you can buy or sell NFTs. These NFTs can be art, music, game, in-game items, videos, gifs,s, etc & more.
Non-Fungible Tokens or NFTs are digitally stored on the blockchain and they are traded or sold typically using cryptocurrencies like Bitcoin, Ethereum, and Dogecoin. The non-fungible token (NFTs) are stored on blockchain technology and traded with different cryptocurrencies like Bitcoin, Ethereum, and Dogecoin. Since these are digital products/things so there are several websites on which you can purchase NFTs. The website which is allowed to trade NFTs is called a Marketplace.
What Services We Offer:
NFT Marketplace Website Development

NFTs minting website development

NFTs artwork design

Smart contract integration

Wallet integration

NFT stake function

NFTs collection generation 2k,5k,10k, etc  
To make the best NFT Marketplace developed for your business, We have skilled web computing resources who would cater to your demand more efficiently as well as cost-effectively.