Netsuite is the Best ERP System in 2023
A decade ago, it would have been hard to find an Enterprise Resource Planning (ERP) system that was better than Netsuite. In fact, many experts believed that Netsuite was the best ERP system on the market. And while there are now several good ERP systems available, including Salesforce and Dynamics 365, Netsuite still remains the top choice for businesses of all sizes.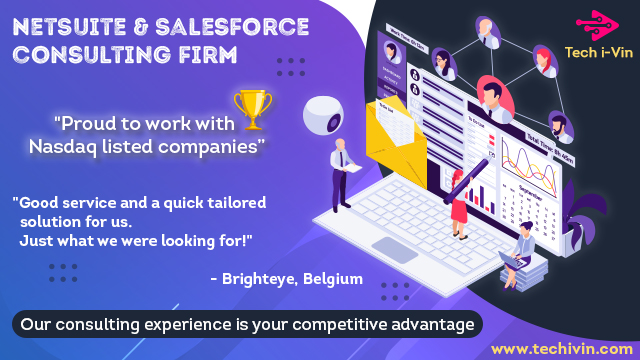 There are many different ERP (Enterprise Resource Planning) systems on the market, but Netsuite is currently the best one available. Here are some of the key advantages of using Netsuite:
Scalability:
Netsuite can grow with your business, no matter how big it gets. It is a cloud-based system that can be easily scaled up or down to meet your needs. This makes it a very cost-effective option for businesses of all sizes.
Flexibility:
Netsuite is extremely flexible and can be customized to fit any industry or business size. It also offers a wide range of features, which means you can choose the ones that are most relevant to your company.
Ease of Use:
Netsuite is very user-friendly and easy to learn. Even non-technical users will be able to get up and running with this system quickly and without fuss. One of the biggest advantages of using Netsuite is that it is extremely user-friendly. Both managers and employees will be able to use the system without any trouble, thanks to its simple and intuitive interface. This makes training easy and fast, which can save you time and money in the long run.
Comprehensive Functionality:
Finally, one of the main reasons why so many businesses choose Netsuite is because it offers comprehensive functionality. The system covers all aspects of business management, from finances and accounting to sales and customer service support. No other ERP system offers this level of coverage or flexibility.
The Advantages of Using Netsuite Over Other ERP Systems:
Cost: Netsuite is more affordable than many other ERP options on the market. In fact, it has been voted as one of the most cost-effective solutions by Gartner IT Research
Compatibility: nets suite integrates with Salesforce CRM making it an obvious choice if you're already invested in sales force automation
Robust Functionality: NetSuite includes modules for accounting/financials procurement project management human resources inventory manufacturing order management shipping/receiving customer service call center
Global deployments: NetSuite Global deployments offer local language support and currency capabilities as well as integration into local tax regimes
The Cloud: Being a cloud-based solution gives organizations freedom from upfront infrastructure costs ensuring they only pay for what they use
Advanced Reporting Capabilities: including dashboarding KPIs scorecards ad hoc reporting predictive analytics you can see, there are many compelling reasons to choose Netsuite as your preferred ERP system
We provide a variety of Netsuite Services that has helped many companies of different verticals from all over the globe to implement and configure Netsuite System successfully as per their business need.